Cash for Scrap Cars
Cash for Scrap Cars Pay Top Cash for Cars up to $18,999 for all types of car, trucks, Vans, 4WD's and Ute that are no more Roadworthy.
Cash on Spot.
Same Day Pickup.
No Towing Fee.
All Make & Model
keyboard_arrow_leftPrevious
Nextkeyboard_arrow_right
Cash For Scrap Cars Melbourne
Cash for Scrap Cars is an Pioneer of Car Removal & Cash for Cars Business in Melbourne, Australia. Cash for Scrap Cars are Buying cars in Melbourne, Australia since 1980. We provide Top Price Guarantee for Cash for Cars Melbourne.
If you happen to be having a hard time selling your car then, why don't you check on our company? Cash for Scrap Cars is a company that has been running in the industry for years thus; our experiences could surely serve you the best in the city.
Melbourne Scrap Cars for Cash
Getting rid of an old, junk, used, and wreck vehicle is indeed a tough job and that's why we are here for you. Cash for Scrap Cars are very willing to help you with your entire problem from your old, junk, used, and wreck vehicle. In our company, we don't just have the best services in town but we also have the best people. Cash for Scrap Cars also buy cars for Scrap Metal.
After you communicate with us, Cash for Scrap Cars offer free and not negotiable price quote for all cars, vans, trucks and 4wds. As we strive to satisfy our clients in every way, we are able to come up with different strategies and techniques just to give everyone the best services ever. Aside from these, we are also able to train our man power not just too simply do business with our clients but also on how to be friendly, kind and approachable.
Why Sell Your Scrap
Vehicle to us!
Australian Owned Business
Steps of
Selling Cars

to Scrap Car Removal Melbourne

In any circumstances, you are now able to sell your unwanted vehicle within hours or may be within minutes. Our process of buying scrap vehicle is so flexible and fast, that after just one call, you get money in your hands. The reason is, we evaluate vehicles in a fast processing way, and when you book your vehicle with us, we forward it to our tow truck guy.

Our trucks are all around Melbourne who collect junk vehicles from all suburbs.Cash for Scrap Cars provide best cash for cars service in Melbourne Metro Area. We pay Top Dollar for all types of vehicles.
Our cash for junk car removal service is very quick. Just have a look at vehicles purchasing steps:
Ask for free quote via phone, email or online form
Schedule vehicle for our team to arrive
Get cash in your hands for your car
Free towing and pick up from your place
That is our complete process of buying a complete vehicle from any suburb of Melbourne.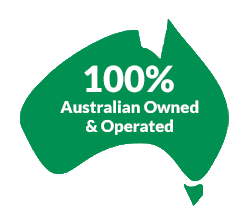 We Tow your Vehicle Free of Charge,

Anywhere in Melbourne
Sell My Scrap Car For Cash
Cash for Scrap Cars pay top cash up to $18,999 for all types of car, trucks, Vans, 4WD's and Ute that are no more roadworthy.
Instant Cash on spot with same day pick up and removal
Free pick up, removal and documentation with no charges
Cash for any make, model, year and condition vehicle
How much Cash for Junk Car Removal
If you wanted to inquire for more of our services, don't hesitate to contact our team and Cash for Scrap Cars would surely get in touch with you as soon as we receive your queries. When it comes to the quotation of your vehicle, you can simply give us a call or you may also wanted to have it through email and we will give you the quote for your vehicle right away with no hidden charges.
There are more than hundreds of vehicle manufacturers and thousands of models. So, each vehicle has different price depending on following factors:
Type: car, van, truck, 4wd or bus
Condition: used, old, junk, running or not running
Age: How many kilometres and what is the year
Make and model: Japanese, European or American
Location: vehicle location whether it can be picked up
Unwanted Car Removals Melbourne
So, you can different price evaluation for every vehicle depending on above factors and many other circumstance. Cash for Scrap Cars also buy scrap trucks for cash. So, what are you waiting for? Our team is now very eager to help you and offer you the best services in town.
With the reviews our company has been receiving for the past years in serving the people of the city, Cash for Scrap Cars can give you all the assurance that our company is the best in town and so, dial our contact number and let us begin the negotiations.
Apart from all above services, Cash for Scrap Cars are very reliable and best junk car removal company. Cash for Scrap Cars are proud to be licensed and authorized vehicle removals in Melbourne, serving residents of Melbourne from last ten years. Throughout this period, we not only pay good money for scrap vehicles, but we also tow them without any charges.
Why Scrapping your Car
Every vehicle has a life cycle. And after some years, every vehicle need to be dispose of. And that is exactly what our company does. Cash for Scrap Cars purchase all scrap vehicles from all over Melbourne, collect them in our different collection centers and dismantle.
So, whenever you think that your vehicle is not worth anymore, then contact our team and ask us to evaluate it. Cash for Scrap Cars will give you firm price evaluation for your vehicle and you can then just go ahead with our deal after claiming free car removals, towing and paperwork.
Our Cash for Scrap Cars Depots
Our collection centers are those where we collect scrap cars, vans, trucks, 4wds after picking them from different locations. We have more than fifteen offices and three main collection centers. In those collection centers, we have every facility to dispose a vehicle complete regardless of its size and weight.
We wreck and dismantle every car, van, truck, bus or ute, be it big or small. Regarding sell of your scrap vehicle for cash, your vehicle must be unregistered. And you can get the more info related to unregistered vehicle from Vic Roads website.
Scrap Car Buyers Melbourne
There might be a lot of companies that you can find in the city but with the expertise and experiences our company have, you would surely have all the satisfaction and would sell your old and junk vehicle with a smile in your face.
If you are thinking that an old, junk, used, and wrecked car have a very low value in the market then worry no more for if you are going to sell it with us, Cash for Scrap Cars would definitely give you the best and highest quote for your vehicle whatever condition it is in.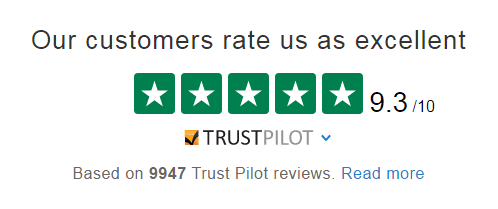 We had a junky car sitting in the driveway for almost 3 months so we decided to get rid of it. We called a few wreckers but got the best from this company. Considering that the car was nothing but just metal, it was a really good price.
Very happy with the outcome of scrapping my damaged car with this company. I had an old ute in my backyard that belonged to my Dad. My dad had used this company before and asked me to call you. Glad I did and got money on same day!
I sold my unregistered Toyota Corolla 1989 to this company for a reasonable price. They handed me instant cash on the arrival with tow truck with all paper work which was completed by the driver. No headache and hassle free deal and now very happy.
I just wanted to say thank you for the really easy deal and removal of my junk car. This was my first time for selling my unwanted car, the phone operator was really friendly and he booked my vehicle for same day. Not much more that I could ask for!